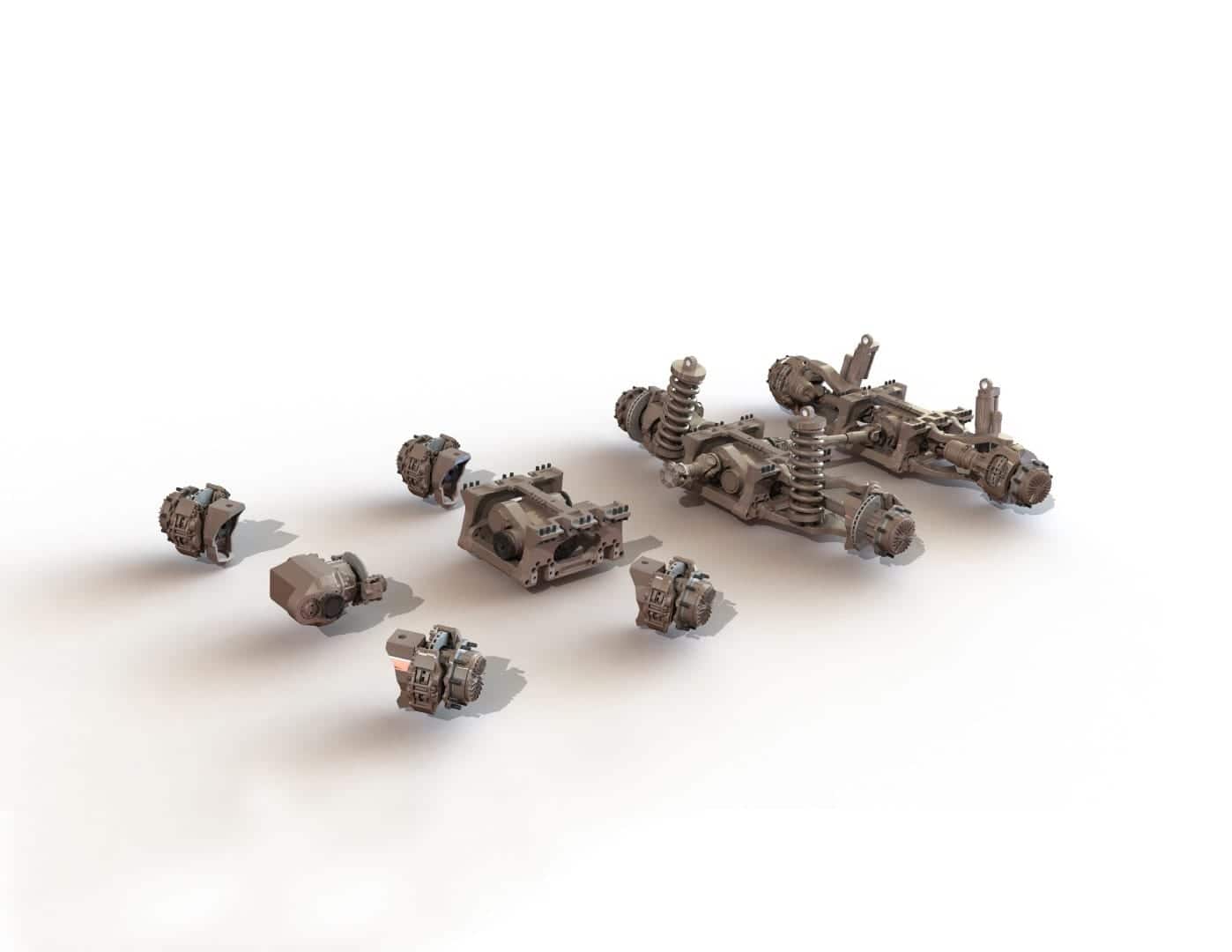 Products
Sisu Axles is a worldwide solution provider in the heavy-duty truck, military vehicle, container handling and specialty vehicle axles. We take pride of our long history in vehicle development and powertrain solutions. Decades of axle development in the Finnish tough terrain has created one of the strongest axle families in the world.
Our products are used in the heaviest applications around the world, from Australian heavy road trains to special military vehicles.
We specialize in heavy duty planetary reduction and independent suspension axles.
Our product range consists of steer drive and steer non-drive axles, single and multi-axle rear axles and axles for special purposes such as military and industrial use.
Tailor made design and IPR
Engineering and assembly are key competence of Sisu Axles.
All design and engineering are in-house, Sisu product rights – no contract manufacturing.
We produce world's toughest differentials, wheel ends – customized for special applications.
At Sisu Axles our goal is to work with our customers in meeting and exceeding the vehicle user expectations and requirements.